There are many different types of Peppercorns today. Did you know, they are the most traded spice in the world. We have access to a wide variety of Whole Peppercorns, but the two most popular are Green Peppercorns and Whole Black Peppercorns. Whole Peppercorns grow the best in a tropical climate. Warm temperate weather helps aid in their full bodied flavor. Whole Peppercorns are native to the Indian Subcontinent and Asia. The Whole Black Peppercorns and Green Peppercorns that come from the Malabar Coast are by far the best. The Peppercorn plant looks like a tall viney tree. The Whole Peppercorns grow from a single stem and look like a tiny clustered bushel of green peas. The cluster of green peppercorns can grow quite long. Green Peppercorns are pulled sooner to harvest a milder taste. Whole Black Peppercorns stay on the vine longer to get a more potent flavor.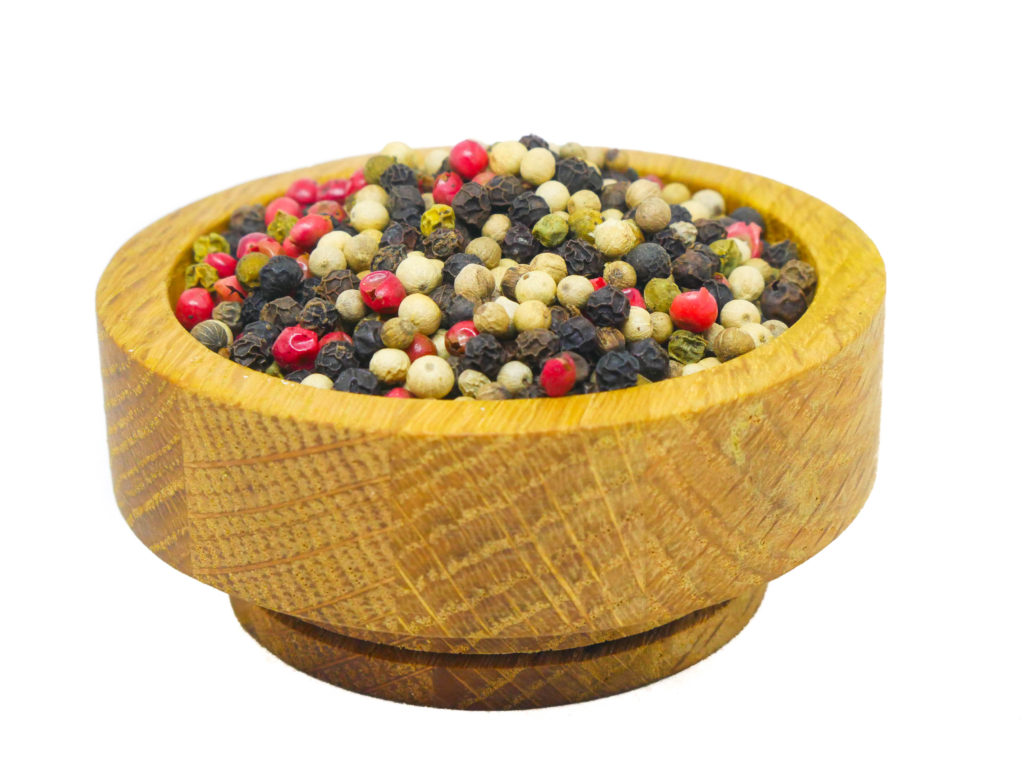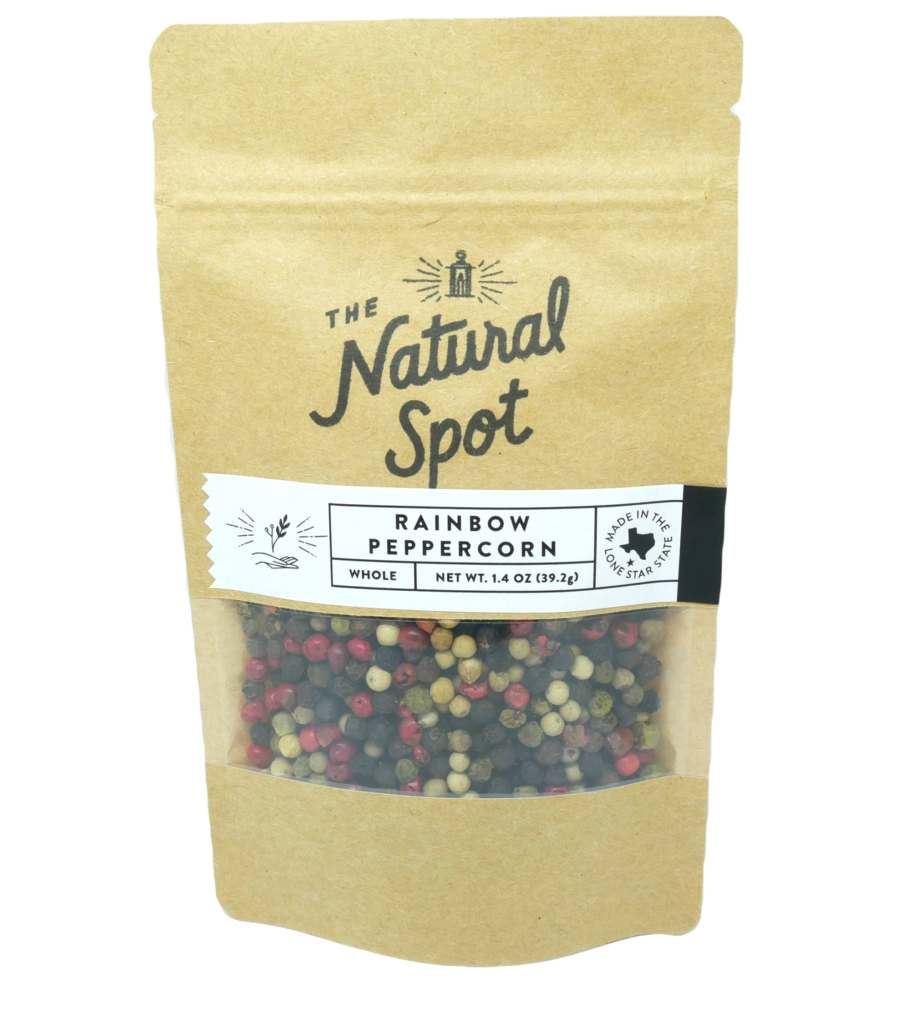 What Do Peppercorns Taste Like?
Peppercorns really pack a punch. Pepper and Salt alone make up the two most commonly used spices in our world. Salt and Pepper sit at the top of every restaurant table and household kitchen. I don't think many savory dishes would go without pepper.  Green Peppercorns are picked off the plant when they are young and that is why they are more mild in flavor. The whole black peppercorn is most likely the peppercorn variety you are more familiar with. It is most often served over almost any dish in a coarse crushed fashion. Whole Black Peppercorns are actually Green Peppercorns dried out. Here at The Natural Spot we sell, Butcher Cut Black Pepper, and Coarse Black Pepper. Coarse Black Pepper is commonly used as a crust that adds texture and a punch of seasoning to popular dishes, eggs, salads, meats, soups, and more. As for Green Peppercorns, they make a great addition to fish, chicken, more mild meats and vegetables. Green Peppercorns go better with fresh foods, like Salmon or fruity tasting foods like Pineapple Salsa, Peach Habanero Salsa, and sauces. You can find Whole Peppercorns, whole black pepper, coarse black pepper, peppercorn blend, green peppercorns, and more in a wide variety of recipes used today. Of course, each dish is to your taste and pepper is a picky one for most. Our favorite is the Butcher Cut Black Pepper. It is like a coarse black pepper that gives a nice texture and a strong flavor to top off any dish.
Where To Buy Whole Peppercorns?
You can find Peppercorn varieties right here on our website. Our Peppercorns are all natural and freshly sourced. We carry them in many different forms. If you have any questions about our Peppercorns you can contact us here. Whether you are eating with family and friends or by yourself, using spices in their raw and natural form allows your dishes to stay true to themselves. Recipes are our oldest language and using the proper ingredients allows our ancestors' legacies to remain steady in our lives today.